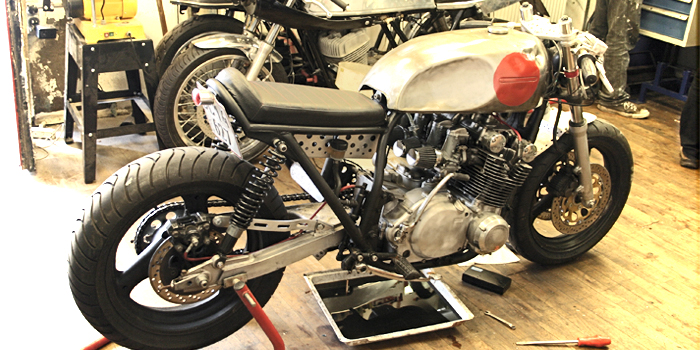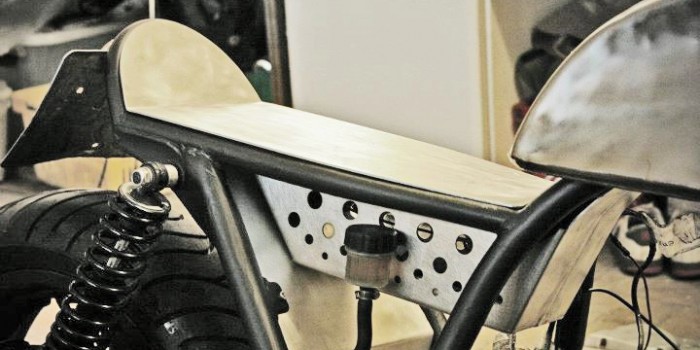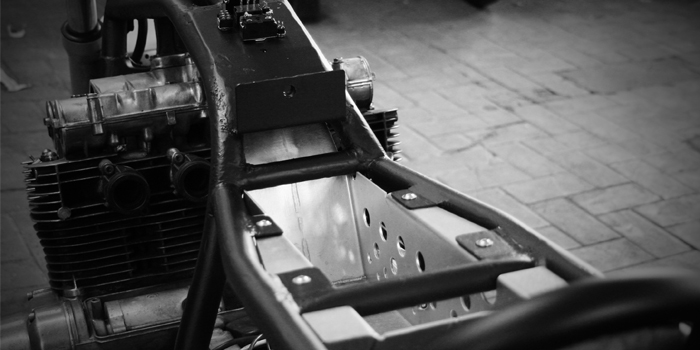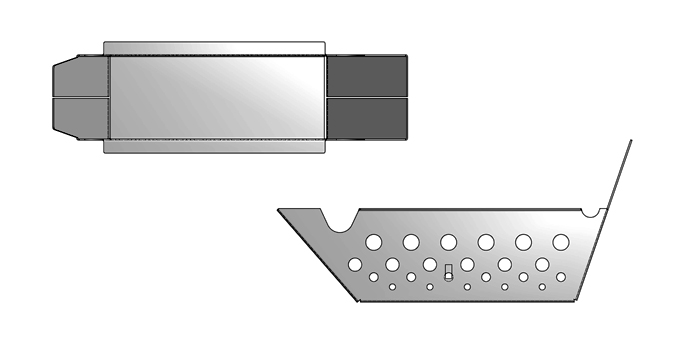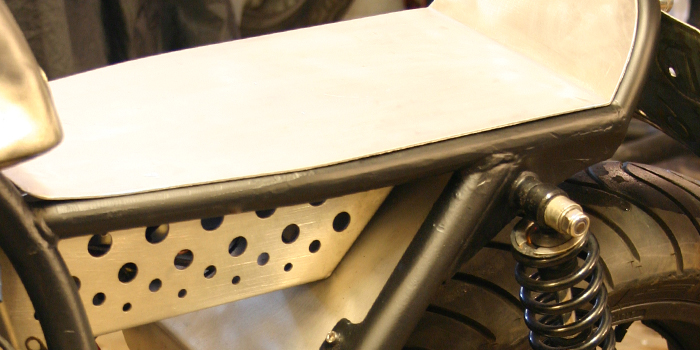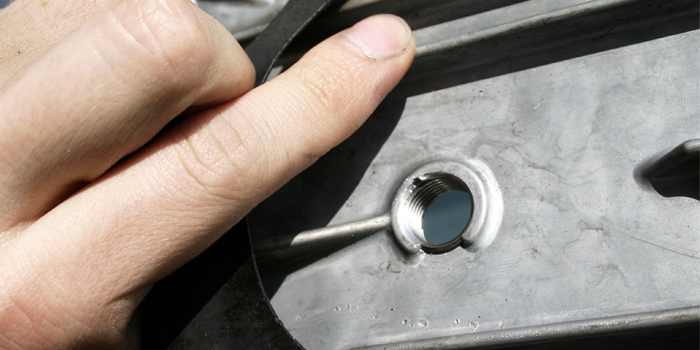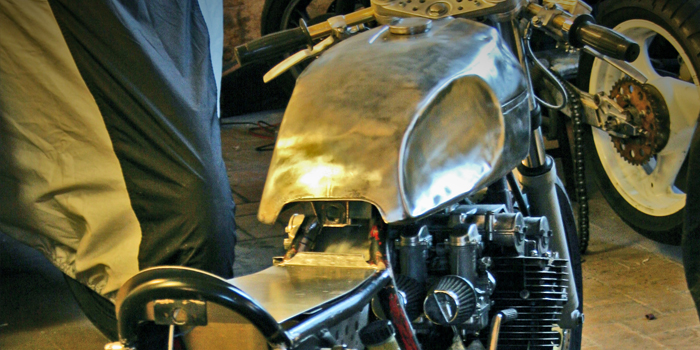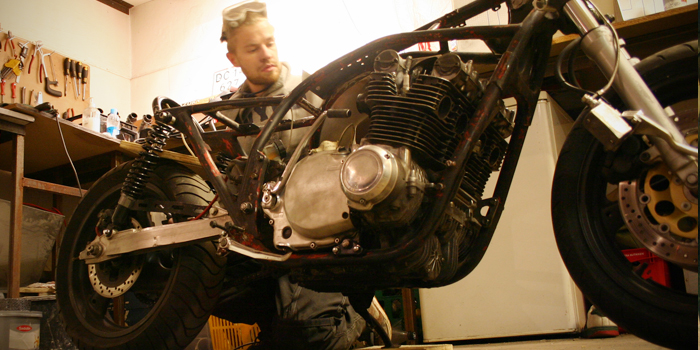 This is a selection of custom designed parts for a bad ass '78 Suzuki GS750.
The design task was to create a battery case, seat plate, front fender, back fender and side covers to make this bike look rough, bare, and like a Japanese WW2 fighter plane. Also the bike got wired up from scratch with a custom engineered curcuit that makes it next to impossible to steal unless you know its secret.
Let us know if you need us to do something just as clever for your bike.